Accessibility
Accessibility information on https://www.santander-arena.com/ and https://www.royalshockey.com/en powered by Abilities in Motion.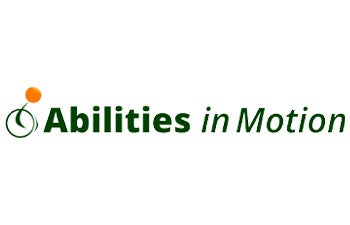 All accessible tickets are available for purchase on www.ticketmaster.com as well as sold at our Box Office located at the Santander Arena on 700 Penn Street.
When purchasing accessible seating on Ticketmaster, click the ADA icon at the top and it will show you all the accessible seating available for the event you would like to purchase.
For the Arena the main entrance is ADA accessible, located at 700 Penn Street, there is a ramp for easy access and an elevator in the lobby for access to the 100 level as well as the 300 suite level. If you have a 100 level accessible ticket you can also use the entrance located at the 8th and Cherry Street end of the building. For ADA seating located in the floor seating, patrons must use the elevator located behind section 114. From there, event staff will assist you to your seating. Both public elevators can be used to reach ADA seating located on the 300 suite level.
For the Performing Arts Center the main entrance located at 136 N. 6th Street has a ramp for accessibility and an elevator in the main lobby to gain access to the balcony level. The balcony level seating is not wheelchair accessible. Please contact the Box Office if you purchased balcony seating and require the use of a wheelchair.
Sign Language Interpreters
Sign language interpreters are available upon request. Interpreter requests typically require to be requested at least two weeks in advance but are suggest to be requested as soon in advance as possible. Please make sure to contact the venue to request an interpreter at info@santander-arena.com.
The Santander Arena welcomes patrons who require the use of certified service dogs.
At the Arena all of the 100 level and 300 suite level restrooms have ADA accessibility.
At the Performing Arts Center there is one ADA uni-sex restroom located in the main lobby near the entrance to the orchestra level of the theater. There is an elevator in the main lobby that can be used to go to the lower level of the building where restrooms are located.
To request other accommodations, please contact the Santander Box Office, 610-898-7229 or info@santander-arena.com.
If you have any other questions or suggestions on how we can make your visit more comfortable, we invite you to contact us!